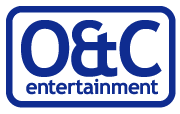 PO BOX 62658, London, EC1P 1JS
O & C Entertainment Ltd is a London-based production company specialising in the shooting, editing and publication of Hi-Definition video, shortform documentary, training films and adult drama.
With over 10 years experience, we have a proven track record in helping talented individuals make the transition between excellent creative potential and real profitability. Since November 2006 we have several production teams working on many projects simultaneously.
At this time, we are not accepting script submissions but please check back for the state-of-play.
Actors interested in becoming involved with our productions,
please send a photo, relevant CV & contact details to: info@oandcentertainment.com
Any other queries, please fill out the form found here.